Tiffany Chua : How watching Chinese kung-fu movies helped my career
"Language is the blood of the soul into which thoughts run and out of which they grow"

– Oliver Wendell Holmes
Tiffany is only one of a handful of people I know who could speak Mandarin Chinese like a native WITHOUT having grown-up from China. Her uncanny proficiency is really mind boggling which allowed her to land freelance translation projects with the Asian Development Bank.
She developed her skill almost exclusively in the Philippines. So let's get to know Tiffany Chua and learn her secrets!
Background
Full Name  : Tiffany Chua
Schools attended :  St. Jude Catholic School – Manila, Philippines (Elementary & High School)
                                    De La Salle University – Manila, Philippines (Tertiary)
                                    Fudan University – Shanghai, China (For Chinese Language Studies)
Positions currently held :
(July 2010 to present)
Mandarin Instructor – Confucius Institute at the Ateneo de Manila University, project-based
(August 2010 to present)
Freelance Mandarin Interpreter
Making a Living from Mandarin
What are the different types of Mandarin related posts have you held? 
Consular assistant at the Taipei Economic and Cultural Office

Where one of my tasks was to talk to employers in Taiwan regarding visa matters; the working language in the office was also Mandarin Chinese
When did you engage in your first Mandarin-related job? When did you first realize that you could do this for a living or at the very least as a support to your main livelihood? 
My first Mandarin-related job was a tutoring job when I was 18.
I realized I can do this for a living a few months after I started teaching for the Confucius Institute and started receiving plenty of project offers.
How did you get these jobs (i.e. referrals, job sites, job fair etc)? Which among these sources give the most jobs? Are informal means the norm when getting Mandarin-related jobs?
Both formal and informal means are valuable in getting Mandarin-related jobs.
Many of my projects were assigned by the Confucius Institute.
One company contacted me upon seeing my CV on Monster.com. However, referrals and word-of-mouth are also important.
How much ( a range would be fine) these kinds of jobs pay? ( if there are different types of jobs, kindly indicate the range for each)
Mandarin teaching – approximately Php600 to Php800 and above. (appox. $14-$18 / hour)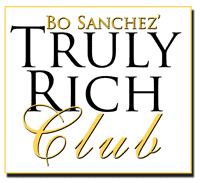 What are the different perks of these jobs that are not widely known by the public (i.e. traveling, meeting public personalities etc)
My working day is never the same. I get to meet new people all the time, and as a freelance interpreter, I sometimes meet public personalities and people from different sectors. It can be very exciting. My schedule is also very flexible, unlike the normal 8 – 5 job.
What attracted you into taking these jobs?
– Flexibility
– Challenging
– Growth in the field of interpretation
Per your experience, which industries require this skill set the most? (you may list as many as you deem appropriate) and why?
-Academe
-Export industries
-Multinational corporations
If it weren't for your skills in Mandarin, what other career path would you have gone to/ settled with?
I would be a researcher.
Mandarin Education

How did you learn Mandarin?
I learned Mandarin in school. I went to a Chinese school – Saint Jude Catholic School.
But most importantly, I learned Mandarin by watching a lot of Chinese martial arts movies.
What factors would you say influenced you the most in learning the language? 
My environment at home was very conducive for learning Chinese
Did you like studying Mandarin growing up? What was your attitude towards learning the language?
Yes, I found it enjoyable. It really wasn't a chore. It came naturally.
What motivated you to learn the language?
It really wasn't a matter of motivation. I just found learning the language fun and enjoyable.
How were you able to maintain this skill?
I continue to watch a lot of movies and programs in Chinese. I read books in Chinese and listen to Chinese music.
Did you imagine yourself using this skill for a living while you were still a student?
Sometimes.
Where would you advice people to learn this skill? 
The best place to learn Chinese is China or Taiwan, because the environment will push you to use the language.
Is it possible for people with no background in Mandarin acquire this skill in his/her adulthood enough to qualify them for employment? How so?
If the person intends to teach Chinese, yes. But he/she needs to continuously practice and update himself/herself.
If the person intends to become an interpreter, he must keep in mind that interpretation is not simply about knowing how to speak Chinese. Interpretation is a different skill set.  The person must have a sharp mind, good note-taking skills and the ability to study a field in an extremely short period of time.
Future Plans and Advice
What are your future plans with regard to your Mandarin-related career? Any specific posts you are eyeing for?
I would like to be able to do simultaneous interpretation for institutions such as the United Nations, World Bank, WHO and IMF.
What advice would you give to
     Students (especially those studying in Chinese schools)?
Cherish this opportunity to study Chinese now. Do not wait until you have graduated from college before you regret it and spend a lot of money to study again in China.
     Adults (especially those interested in learning the language)?
Chinese is a complex language and even native speakers get the tones wrong, or forget the strokes of a certain character. When you encounter such challenges in the course of learning, it is normal so don't fret too much.
Tiffany indeed has an interesting background. It goes to show that a very conducive environment mixed with a natural liking for the language works exponential wonders for ones skill. And as we can see, this talent allows her to dream big and dream far! 
Did you like this post? Please drop a comment below and let me know what you think 🙂
"Mandarin is not learned, but lived and enjoyed. Learning comes as a by-product." – Tiffany Chua

For more information on Tiffany, you may reach her through : E-mail : tacchua2000@yahoo.com / Mobile : +639228564144
Hey, if you like this post please help us spread the word by pressing the SHARE, TWEET or +1 buttons below. Thanks!
If you want to get a FREE report on "How much your Mandarin Chinese is worth?" just sign up on the form below by dropping your NAME and E-MAIL ADDRESS below. Plus get notified of the latest posts from Money in Mandarin