Sidney Christopher Bata: How Mandarin Chinese fed my hunger, my mind and my desire to help others.
"We acquire the strength we have overcome."  ~Ralph Waldo Emerson
Whenever we meet someone who is multilingual, we can't help it but to be impressed and awed. We often think that having an additional language is cool to have but often not really worth the effort to acquire it.
But for Mr Sidney Bata, it came to a point of doing so, just to put food on the table. From growing up in one of the highest points in the Philippines in Baguio to sitting as a director in one of the Philippines' most prestigious university, Sidney's story will give you a fascinating insight into his life and journey with Mandarin Chinese.
Who is Sidney Bata?
Sidney is currently the director of Ateneo de Manila University's Ricardo Leong Center for Chinese Studies. He is a Filipino-Chinese. He studied in Baguio Patriotic High School and graduated college from Centro Escolar University. He also took up Mandarin Chinese language proficiency studies in Taiwan and has an M.A. in Sociology from Shanghai's Fudan University.
Learning Mandarin : It's not about liking or not, it's more of WHY
Sidney shares that he got his start from attending a Chinese school. During that time, he did not really understand the reason why he needed to attend such. He  realized later on that it was the "environment" that was important for him to learn Chinese.
His mother taught him that learning to use the language was not about whether you like it or not — it is really about having a WHY, a reason strong enough to drive you through the challenges and find success.
Despite having this mindset on hand, there is truly one TURNING POINT that cemented his motivation to learn the language. – "I got the motivation when I was 16 years old.  My sister's Taiwanese boss asked me why wasn't I conversant in Mandarin, and it's an embarrassment for an obvious yellow-skinned not to be speaking it." shares Sidney.
He was able to turn things around and made this embarassment as the fuel to achieve his goal. Turning failure into success. Plus it doesn't hurt that fluency in another language is typically considered *"pogi or ganda points"
*Filipino custom of giving fictional "points" to someone for anything that makes them more attractive to the opposite sex i.e. looks, smarts, cars etc
I started teaching as a way of SURVIVAL
Sidney's first foray into teaching stemmed from hardship. In his words…
"I started teaching 20 years ago. It was actually a way of survival. We had to work to put food on the table and finance our schooling. We (my siblings and I) taught all the academic subjects, and found that teaching Chinese was easier, so we stuck to it."
Upon graduating from Centro Escolar University, he was immediately recruited by the same school to teach. He eventually chose to teach Chinese rather than optometry subjects.
Later on, he landed teaching stints in De La Salle University and Ateneo de Manila University on a substitute basis. He was recruited  later on by the University of the Philippines.
Show me the money!
In terms of compensation, Sidney describes the compensation scale as similar to any corporation. But stresses that the trend nowadays is to hire people with this "extra skill".
He got several offers with one of the big accounting firms to train their talents and an international eye center was hiring him specifically because of his skill with Mandarin Chinese.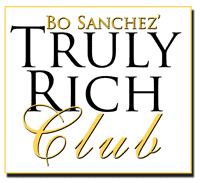 He did share several perks of the job that might interest you:
* Teachers get 2-3 months leave
* The opportunity to travel — to attend seminars and trainings
* Interpreting gives you a chance to meet celebrities and officials
* You get a chance to stay at 5 Star hotels on top of good pay.
Words of Wisdom
"Since 2006, I have added in my missions in this life that I have to educate the Filipino youth on Chinese culture." Sidney believes that ANYONE, whether with background or not can learn Mandarin Chinese. In this age of globalization a second or even a third language is necessary to be competitive in the market.
This made Australia's ex-prime minister Kevin Rudd and Singapore's legendary Lee Kwan Yew stand out.
He shares a couple of secret tips to maintain your knowledge and sparking your interest in the language
1. Once you learn the language, it isn't a matter of maintaining it but incorporating it as part of your life. Listen to Chinese music, movies, tv shows and it will slowly become a part of you without the tiring effort to "maintain"
2. Find ways to like Chinese : Be it through culture, entertainment or travel. Whatever floats your boat.
When asked why should anyone even consider studying Mandarin Chinese, he simply replied in these 5 words
"Because the future is here"
Did you like this post? Please drop a comment below and let me know what you think
Hey, if you like this post please help us spread the word by pressing the SHARE, TWEET or +1 buttons below. Thanks!
If you want to get a FREE report on "How much your Mandarin Chinese is worth?" just sign up on the form below by dropping your NAME and E-MAIL ADDRESS below. Plus get notified of the latest posts from Money in Mandarin
Sidney is the director of Ateneo de Manila University's Ricardo Leong Center for Chinese Studies. He is a contributor to
Chinese Business – Philippines Magazine
. He also offers teaching, interpretation and Chinese culture lectures. You may reach him via sbata@ateneo.edu