Jasen Ko: How foresight can lead to long term success

"Consider the postage stamp; its usefulness consists in the ability to stick to one thing until it gets there."

-Josh Billings
I have the privilege of having Mr Jasen Ko, an entrepreneur with a heart, in Money in Mandarin. He openly shared how Mandarin Chinese boosted his professional career early on. His candid and direct approach shows his vast knowledge and pragmatic mindset solidified by years of experience in the corporate and entrepreneurial fields.
Despite holding several important positions in his companies, he still finds time to head a non-profit organization, Venture for Fund Raising, which aims to make a difference by helping non-profit organizations generate resources to fulfill their missions.
Noble indeed! Now let's get ready to meet… Mr Jasen Ko!
Background
Full Name: Jasen Ko
Schools attended :
Xavier School (Primary and Secondary)
Ateneo de Manila (Tertiary)
MIT Boston (Post Graduate)
Positions currently held / projects you are working on
Lineage:  90% Chinese
Making a Living with Mandarin Chinese
What are the different types of Mandarin related jobs / projects have you handled?  What are the nature of these jobs?
I was posted in Shanghai, China back in 1993-1994.  Knowing how to speak Mandarin allowed me to excel in my job, which led to other opportunities.
During that period, I was tasked to launch a product called- Omo. I was also in charge of country coordination for research agencies and advertising agencies.
In 1995, I had a regional job, mandarin also allowed me to communicated in Mandarin speaking countries.
From 1995-1996 I was traveling monthly from Manila to Singapore to Jakarta to Vietnam to Hong Kong. I used Mandarin in Singapore and HK.
How did you get these jobs? (i.e. referrals, job sites, job fair etc) Which among these sources give the most jobs? Are informal means the norm when getting Mandarin-related jobs?
I was working in the Philippine office. They offered to send me to another country and was planning to send me to Europe. I requested for a China post instead.
How much (a range would be fine) these kinds of jobs pay? (If there are different types of jobs, kindly indicate the range for each)
When I was about to depart China in 1994, they were offering me US80k a year because I could speak Mandarin.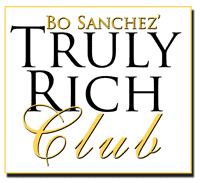 What are the different perks of these jobs that are not widely known by the public (i.e. traveling, meeting public personalities etc)
Apart from the salary which was net of tax, I was given a US10k a year travel allowance and US2K a year clothing allowance.
What attracted you into taking these jobs?
High pay and good benefits. But more than anything the job was challenging because I was tasked to launch a product in a complex market like China.
Per your experience, which industries require this skill set the most? (You may list as many as you deem appropriate) and why?
Speaking Mandarin usually benefits Regional roles and frequent traveling.
If it weren't for your skills in Mandarin, what other career would you have gone to/ settled with.
I'd still be in the same industry but with fewer skills, maybe less opportunities.
Mandarin Education
How did you learn Mandarin?
Xavier and then I got a private tutor before I went to China.
Did you like studying Mandarin growing up?
Not really.
What was your attitude towards learning the language?
Wasn't easy but I put effort behind learning the language. I felt it was important.
What motivated you to learn the language? 
1. It's in my blood, I'm Chinese.
2. I felt I could use it for business
How were you able to maintain this skill?
I'd actually watch mandarin movies.
I also made an effort to speak mandarin whenever I could.
Did you imagine yourself using this skill for a living while you were still a student?
Wasn't sure I would.
Where would you advice people to learn this skill? (i.e. local institutions, tutors, abroad)
Not sure. Actually it has to start within. You'll have to want to learn.
Is it possible for people with NO background in Mandarin acquire this skill in his/her adulthood enough to qualify them for employment?  
Absolutely! Just takes time and discipline
In your opinion, what is the attitude that students from Chinese school have towards Mandarin? Why do think this is so? 
Most have no interest to learn it, because it's not easy. Plus its not used in everyday life in the Philippines.
With regard to the question above, what do you think would make students improve their interest in learning the language and give them ample motivation towards taking it seriously?
They have to think of the future.
World trade will be very much influenced by China.
Knowing how to speak mandarin in the future will be as important as knowing how to speak English today.

Future Plans and Advice
What is your future plans with regard to your Mandarin-related career? Any specific projects or career you are eyeing for?
It will come in handy if I expand my business to mandarin speaking areas.
What advice would you give to Students (especially those studying in Chinese schools) Adults (especially those interested in learning the language) about learning Mandarin?
Make up your mind, if you wish to learn it – do it.
In your opinion, why should people (even those without any Chinese heritage) consider learning Mandarin?
If the person feels you can use it for relevant reasons, then it's worth it.
If the person doesn't see any value in learning it, then I have a feeling you can't get that person to learn it.
Getting to know Jasen Ko is truly an inspirational and learning experience. The more I got to know him and his roots, everything seemed to point to one thing – Motivation.
If you have the dream of working the biggest projects, traveling the world and getting the best job perks, one crucial key is the ability to learn Mandarin Chinese to round up all the talents and skills you have learned before.
"The person will have to have the desire to learn. If the desire is there, one will learn it."

– Jasen Ko

You may visit Jasen's sites at http://www.actmediaphil.com/ http://www.venture-asia.org/
Hey, if you like this post please help us spread the word by pressing the SHARE, TWEET or +1 buttons below. Thanks!
If you want to get a FREE report on "How much your Mandarin Chinese is worth?" just sign up on the form below by dropping your NAME and E-MAIL ADDRESS below. Plus get notified of the latest posts from Money in Mandarin