Hi, I'm Frank… So Should You.
"When friends stop being frank and useful to each other, the whole world loses some of its radiance."

– Anatole Broyard
I love hearing from you guys, so if this article helped you in anyway please drop a cool comment below. Thanks!
Did this strike you as an oddball title? Let's take a moment and look at what FRANK means:
Open, honest, direct in speech or writing, sincere.
These are often the terms associated with our next Fortune Earner – Ms Rainalyn Siy.
Rain, as she is fondly called, is a go-getter. There is no wasted movement or words for that matter with her. It is probably one of the reasons why people find her very direct and honest in her opinions. She cuts to the chase is not fond of going around a topic when a direct line is present.
As you can imagine this can sometimes rub people the wrong way, but for people who know her, this has led to some of the most endearing unintentional humor there is.
But no matter where you stand, you will always respect whatever she says. Which is why I am excited to have her as part of Money in Mandarin.
So come on, let's go straight to the feature!
Background 
Full Name:  Rainalyn Tan Siy
Age      :  28
Schools attended
Immaculate Conception Academy – Primary and secondary school
University of the Philippines – Diliman – College
Fudan University (Shanghai, China)- Certificate course
Positions currently held
Executive Assistant (EA) to the Chief Financial Officer
Robinson's Land China (Shanghai)
Work Experience
What are the different types of Mandarin related jobs / projects have you handled?
Working as an EA in Robinsons Land China,  I find myself using Mandarin in communicating with my local Chinese colleagues.  Even if most of them are familiar with English, some still don't understand complex English phrases.
Kindly share the nature of these posts 
I started working in RLC last January 2011 and my contract is for three years.  My job as an EA is to assist my boss in coordinating with both finance and legal departments, participate in directors' meetings, and fulfill some administrative tasks as well.  I also get to handle unique special events like organizing the dinner with Pres. Beningno "Noynoy" Aquino Jr. hosted by JG Summit in his state visit to China.
I wanted badly to practice the Mandarin I learned in Fudan University in the workplace so I expected I will be using more Mandarin. In taking on this job, I aim to further improve my Mandarin.
How did you get these jobs? Which among these sources give the most jobs? Are informal means the norm when getting Mandarin-related jobs? 
After the Gokongwei Brothers Foundation China Scholarship Program (I was able to study in Fudan U c/o GBF), we were asked if we were interested to work in a company of JG Summit Holdings. I was and so I sent my resume and got interviewed by the boss.  I heard many stories that connections and relationships with insiders (high-ranking persons already in the company) contribute a big role in an applicants getting a job
How much does this kind of jobs pay? 
For a typical expat job that's not supervisory or managerial level, the rate is about (RMB 4,000-8,000).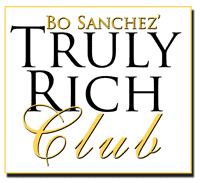 What are the different perks of these jobs that are not widely known?
Yes, there is traveling involved here as I accompany my boss to participate in directors' and finance meetings in the different cities where we have our project sites.  We currently have project developments in five cities namely: Xiamen, Shanghai, Taicang, Chengdu, and Chongqing.
I was able to meet, shake hands, and take a photo with Pres. Aquino in the dinner hosted by JG Summit. Aside from the President, I met his cabinet secretaries and many distinguished businessmen who were part of the presidential delegation.
What attracted you into taking this job?
In taking this job, it is one of my aims to improve my Mandarin. Second, I wanted to learn living independently. In Manila, I couldn't do this as I stay with my family.  Third, Shanghai is the fastest developing city in mainland China.  I wanted to be part of it.
If it weren't for your skills in Mandarin, what other career would you have gone to/ settled with?
I would have continued doing development work in the biggest non-government foundation in the Philippines – Philippine Business for Social Progress (PBSP).
Mandarin Skills
How did you learn Mandarin
I started learning Mandarin in kindergarten at the Immaculate Conception Academy in Manila. It was very basic and I remember it being mostly memorization and dictation.  Then, it was still Zhuyin (注音) and the characters were written the long way (traditional- 繁体). My eldest sister tutored me during my early years. Through the GBF scholarship, I was able to further enhance my Mandarin where I learned pinyin and writing words in simplified form (简体).
What factors would you say influenced you the most in learning the language? 
The fact that I'm a pure-blooded Chinese and I couldn't understand Mandarin spoken to me or write basic Mandarin terms shames me.  Although I was trained to speak and understand Hokkien (闽南话) by my parents at home, I found it insufficient especially when dealing with native local Chinese not from Fujian province.
Did you like studying Mandarin growing up?
Yes, I like studying Mandarin.  My sister trained me early on to be cautious with the four different tones and to take time to write the characters so as to put them to memory.  I took her advice and got on better through the years.
What was your attitude towards learning the language?
My attitude's generally positive.  When I don't understand a word, I was patient to search for its meaning in the dictionary.  If the dictionary proved unhelpful, I mark the word and ask my teacher to explain it the next day.
What motivated you to learn the language?
I find learning Mandarin similar to learning  art and I like art.  Writing the characters in different strokes (and it's not simply limited to calligraphy in Chinese writing), reading phrases in their appropriate tones and rhythm,  take a certain skill and mastery.  Precision and practice are necessary to get better at it.
How were you able to maintain this skill?
I lost most of what I learned in Mandarin after college and doing 3 years of development work where I wasn't able to use Mandarin in any way. However, with the scholarship, my Mandarin was regained and the buried skill was brought to the surface and is applied now in the workplace.
Did you imagine yourself using this skill for a living while you were still a student?
No I didn't imagine myself using this skill for a living back then. But I remember my parents were telling me this will be useful for me in the future.
Where would you advice people to learn this skill?
Fudan University offers a good language program and I heard a lot of good reviews from friends who studied in Beijing Language and Culture University.  Regardless of the school, I think the most important factors are your focus to learn and practice this learning outside the classroom.
Is it possible for people with NO background in Mandarin acquire this skill in his/her adulthood enough to qualify them for employment?
This is possible.  With determination and utmost perseverance, nothing can hinder one from being a qualified applicant.
In your opinion, what is the attitude that students from Chinese school have towards Mandarin? Why do think this is so?
From my experience, a lot of my classmates back in grade school and high school are not taking Mandarin seriously.  This is not entirely their fault. I think this is due to the difficulty of the subject, and not being able to apply the language in settings other than the classroom. In the Philippines, there are few, if any, local Chinese, with whom we can practically apply our learnings.  The method too of instruction was too much of a memory work and less on the understanding and application side.
With regard to the question above, what do you think would make students improve their interest in learning the language and give them ample motivation towards taking it seriously?
There is already an improvement in the way Mandarin is taught in our school.  It is now focused on application, pinyin is now taught as well.
Future Plans and Advice
What advice would you give to Students and adults alike?
To students:  You never know when you'll use Mandarin so take the opportunity you have right now to develop and master the language.
To adults:  It's never too late to learn Mandarin.  I'm sure with your proper attitude and discipline, you can master the language quickly.
In your opinion, why should people (even those without any Chinese heritage) consider learning Mandarin?
Mandarin is an interesting language.  It has a long history and culture as is its natives using it.  And according to many, Mandarin is now the most widely spoken and the most influential language in the world.
Rain is the epitomy of a person who puts her mind into something and goes all out to achieve it. She is very goal-oriented. This applies from simple things such as as eating at a new restaurant even if it means going there by herself to such enormous undertaking as living alone in a different country in pursuit of her goals (development work and learning Mandarin Chinese). 
She is definitely a symbol of true grit and determination. 
"It's never too late to learn Mandarin…with your proper attitude and discipline, you can master the language quickly." – Rainalyn Siy
Hey, if you like this post please help us spread the word by pressing the SHARE, TWEET or +1 buttons below. Thanks!
If you want to get a FREE report on "How much your Mandarin Chinese is worth?" just sign up on the form below by dropping your NAME and E-MAIL ADDRESS below. Plus get notified of the latest posts from Money in Mandarin