Diana Jeanne Tee: How I landed my dream of working in China
"If you talk to a man in a language he understands, that goes to his head. If you talk to him in his language, that goes to his heart. "
– Nelson Mandela 
I met the chic Dianne Jeanne Tee, DJ as she is fondly called, during my stay at the Gokongwei Brothers Foundation (GBF) China Scholarship Program. She has always been very open about her dream of working in China and making it on her own.
Lo and behold, her dream came true. She is now currently working in Shanghai, China with no less than Mr John Gokongwei, a prominent Taipan in the Philippines, interviewing her for the job. This would not have been possible without her improved skills in Mandarin Chinese.
I admire her for her go-getter attitude and strong self-discipline (she goes to bed at 10pm sharp daily! except on weekends of course). These factors I believe are some of the traits needed in learning the language that paved the way to achieving her dreams.
Now let's get to meet the DJ!
Background
Full Name: Diana Jeanne A. Tee
Schools attended:
St. Peter the Apostle School (Primary and Secondary)
De La Salle University – Manila (Tertiary)
Positions currently held :
Universal Robina Corporation (Shanghai, China) – Marketing Assistant
Lineage:
62.5% Chinese; the rest, Filipino with a dash of Spanish 😉
Making a Living in Mandarin
When did you engage in your first Mandarin-related job? When did you first realize that you could do this for a living or as an important part of your job qualification?
This is my first job, which required me to speak Mandarin fluently. This is my 8th month on the job. After seeing the importance of the language, I've always wanted to experience working in China and further hone my Mandarin skills.
Kindly share the nature of your job.
As a Marketing Assistant, I am expected to manage projects pertaining to the brand and oversee the coordination of marketing activities. Under a 2-year contract, I was hired through the GBF program after finishing a one-year scholarship with them.
How did you get these jobs?
The GBF program allowed me to study and improve my Mandarin-speaking abilities. After the program, Mr. John Gokongwei wanted to speak with those interested to work in the group's China operations. He personally interviewed me and that's how I got the job.
How much (a range would be fine) these kinds of jobs pay? (If there are different types of jobs, kindly indicate the range for each)
Depends on the package offered. But an expat starting with 2 years work experience can expect 8,000-10,000RMB (gross incl. housing and other allowances).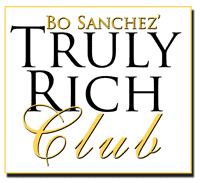 What are the different perks of these jobs that are not widely known by the public (i.e. traveling, meeting public personalities etc)
None for my position. I visit suppliers though I'd hardly call it a perk.
What attracted you into taking these jobs?
The lure of working in China, experience living by myself and everything attached to an expat exploring this great nation on the rise.    
Per your experience, which industries require this skill set the most?
Hospitality/Tourism
International trade and companies
Language schools
If it weren't for your skills in Mandarin, what other career would you have gone to/ settled with?
Continue my career in the Philippines and join the family business
Mandarin Education
How did you learn Mandarin?
I went to Chinese school but I didn't see the value then and the teaching curriculum was quite ineffective.
After high school, I joined a study tour to Xiamen and that's when I got interested in the language. It was under the GBF program that my Mandarin skills really started to pick up.
What factors would you say influenced you the most in learning the language?
It was the fact that China's economy was booming by the hour. If there's anything to be learned about business, it's here in China and I wanted to be where the action is.
Did you like studying Mandarin growing up?
No. I hated it. It made no sense to me. I was memorizing lines after lines, and forgetting them as fast as I could.
What was your attitude towards learning the language?
Now? I love it! It's a hard language to learn but with practice and patience, you'll soon see the results.
What motivated you to learn the language?
My interest picked up on my first visit to China and seeing the growth of China's economy was motivation enough.
How were you able to maintain this skill?
Being in the language-speaking environment helps a lot since I have no choice but to speak the language to survive.
Did you imagine yourself using this skill for a living while you were still a student?
Not really. I thought I'd be doing Marketing in English.
Where would you advice people to learn this skill? (i.e. local institutions, tutors, abroad)
Definitely, it's abroad.
There's more opportunity to practice the language when everything around you is in Chinese. But if you're limited to stay in your own country, local institutions and tutors help, as well as getting a native language partner to practice with.
Is it possible for people with NO background in Mandarin acquire this skill in his/her adulthood enough to qualify them for employment?
I think, yes, if their technical skills and background qualifies them for the position. There are a number of expats here too that doesn't speak the language and is only beginning to learn it now in order to adapt.
In your opinion, what is the attitude that students from Chinese school have towards Mandarin? Why do think this is so?
During my time, we were just indifferent. It was just another class to memorize and pass the exams of. Though I heard that the curriculum is better lately in Chinese schools and with the rise of China's economy,
I hope that students now have a better appreciation of the language.
With regard to the question above, what do you think would make students improve their interest in learning the language and give them ample motivation towards taking it seriously?
As with any class, I think, one, it's setting the goal of the class. Once students find the value of it, they'll be more motivated to learn.
Secondly, it is adapting the curriculum and teaching methods to the needs of the students. My Chinese classes before took on Taiwanese materials and assumed that Chinese is spoken as a first language. It's not. It's a second language to us and should be learned from that angle.
Now that I have a good grasp of the language, I'd love to go back and learn about Chinese History J
Future Plans and Advice
What is your future plans with regard to your Mandarin-related career? Any specific projects or career you are eyeing for?
I can't say yet that I'm an advanced speaker of the language so I'd love to continue in a profession that will allow me to improve and build on my Mandarin skills.
Looking long-term, perhaps to be able to utilize this skill in doing business with China.
What advice would you give to Students (especially those studying in Chinese schools) Adults (especially those interested in learning the language) about learning Mandarin?
Practice, practice, practice.
Find out what method works best for you, whether it's watching Chinese series or taking on a language partner (I like both), just have fun with it!
In your opinion, why should people (even those without any Chinese heritage) consider learning Mandarin?
I hope they don't, means more competition for me here. Haha. Seriously, it's like any other skill, the more you have, the more edge there is for you. And with China on the rise, it opens up more opportunities if you know this language.
I found DJ's tale very relatable. I believe her plain-spoken anecdotes and personal experiences portrayed the current attitude of today's youth.
Her journey from distaste to affection towards the language showed that indeed what was once an obstacle could turn into one's passion. Something that rarely happens yet does.
"It's (Mandarin Chinese) like any other skill, the more you have, the more edge there is for you"

-Diana Jeanne Tee

To know more about DJ, please visit her blog at http://tresbellaschic.wordpress.com/
Hey, if you like this post please help us spread the word by pressing the SHARE, TWEET or +1 buttons below. Thanks!
If you want to get a FREE report on "How much your Mandarin Chinese is worth?" just sign up on the form below by dropping your NAME and E-MAIL ADDRESS below. Plus get notified of the latest posts from Money in Mandarin