3 Hilarious Videos of Comedian Conan O'Brien's Chinese Encounters

"Seven days without laughter makes one weak."

~Mort Walker
I am admittedly a big fan of Conan. I have been following this guy from his first talk show "Late Night" to the controversial stint at the "Tonight Show" and now in an effort to avoid getting replaced, he named his show "Conan". (nice…)
I like his style of comedy. Even though he has his fair share of duds during his monologues, he makes up for it by just poking fun at himself and making light  of the situation.
Well rather than going on and on about him, let me just show you his style of comedy with a special twist. I have not only gathered some of his best comedy bits, but have specifically chosen those that involved the Chinese culture, from delivering Chinese food, getting a knock-off version of his show, to performing in Mandarin. (Yes, you read that right)
So sit back and Enjoy!
1.
Conan delivering Chinese food in New York City!
Watch him run, flirt and cheat with Thai food.
2.
China imitates Conan's show!
You thought only products gets knocked off? Watch this!
http://www.youtube.com/watch?feature=player_detailpage&v=u_g7tJRGU38
3.
Hugh Jackman a.k.a. Wolverine Interview
Wolverine… Conan… Mandarin Chinese…   'Nuff Said.
http://www.youtube.com/watch?feature=player_detailpage&v=IiNqEwJsu7k#t=362s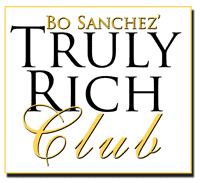 It's moments like these that I think, if laughter is the best medicine then Conan is the cure.
I got the last song syndrome from watching this last video again and again. If you are interested on the actual lyrics of the song, please click here.
There you go. I hope you enjoyed your visit! Hope it made you smile for a little bit. And made you consider being part of Team Coco (Conan's fans).
Hey, if you like this post please help us spread the word by pressing the SHARE, TWEET or +1 buttons below. Thanks!
If you want to get a FREE report on "How much your Mandarin Chinese is worth?" just sign up on the form below by dropping your NAME and E-MAIL ADDRESS below. Plus get notified of the latest posts from Money in Mandarin